Free E – Certificate and Hardcopy Certificate Included | Accredited by CPD UK | IIRSM Approved | MCQ Based Exam | Interactive Video Training
This noise awareness course is accredited by the CPD UK. CPD is globally recognised by employers, professional organisations and academic intuitions, thus a certificate from CPD Certification Service creates value towards your professional goal and achievement. CPD certified certificates are accepted by thousands of professional bodies and government regulators here in the UK and around the world.
Around 17,000 people in the UK suffer deafness, ringing in the ears or other ear conditions caused by excessive noise at work. However, this damage is preventable if the right steps are taken but once your hearing has gone it will not come back.
This noise awareness course starts by going into detail about how dangerous noise can be in the workplace, and the main safety issues you should be aware of. It will take you through some of the simple science, the main laws that apply and introduce you to noise level limits. It also covers some of the specific health risks and how to avoid them by producing risk assessments, action plans and through the provision of appropriate Personal Protective Equipment. The noise awareness course will conclude by examining how to provide information and instructions to employees, along with the most professional way to conduct workforce health surveillance.
Enrol today and get started on your journey to improve your career prospects with the latest skills and the power of self-belief!
One of the key points this course is intended to teach is why it is so important to undertake and action points outlined in a noise risk assessment. This may include the use of PPE, limiting how long workers are exposed to noise or a number of other control measures that must be understood and followed. Understanding the risks and why controls are in place will mean workers are much more likely to consistently adhere to them.
IIRSM approval means that this course meets the rigorous standards of this leading industry body.
Online training is flexible, efficient and cost-effective, so candidates can progress through the modules at their own pace, in their own time, making it easy to fit the training around their work and personal life.
Many of our other Health and Safety courses compliment this one include, Working Safely, COSHH, Abrasive Wheels and Asbestos Awareness.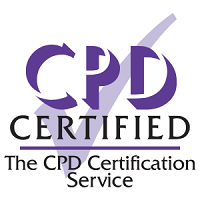 Accredited by The CPD Certification Service
This noise awareness course is aimed at people that work in industries where excessive noise is a potential hazard. These include factories, manufacturing environments, entertainment, hospitality, mining, construction and metal working to name a few.
You'll not need to bring any qualifications or references to this course, as no previous experience will be needed. Any student from any background, and of any age, can enrol with us and learn at their own pace.
After successfully completing the course, you will be required to sit an online multiple-choice assessment. The assessment will be evaluated automatically through the system and the results will be provided to you instantly.
CPD UK Accredited Certificate of Achievement
On completion of the course, you will be eligible to obtain your instant Free E – Certificate. There is a minimal shipping charge applicable to get the hardcopy course completion certificate which is:

Inside the UK = £5.99

International Students = £16.99
This course will bring you new opportunities and new possibilities in an ever-changing job market. Ensure that you remain a valuable commodity to your business by gaining the very latest techniques and theories. Or gain that extra piece of knowledge and confidence that you'll need to procure that dream job you've been looking for. To achieve all this and add extra value to your CV, this course could be a critical part of your future.
Have studied a few courses with them now and very impressed with the material content
Step by step information, easy to understand. Tips were great.
Courses were presented in a clear and well spoken manner . Enjoyed it.
Best course on the market purchased 7 courses in less than a month to help my life coach career
This is a very good match for me. Lessons are very detailed and dedicated.