Free E – Certificate and Hardcopy Certificate Included | IIRSM & Institute of Hospitality Approved | MCQ Based Exam | Interactive Video Training
This emergency first aid at work course is accredited by the CPD UK. CPD is globally recognised by employers, professional organisations and academic intuitions, thus a certificate from CPD Certification Service creates value towards your professional goal and achievement. CPD certified certificates are accepted by thousands of professional bodies and government regulators here in the UK and around the world.
What is Emergency First Aid? Well it's exactly that, the first aid to be offered if an incident occurs. Not many of us are confronted with scenes of blood and gore in our everyday lives – so usually first aid could be as simple as sticking a plaster on a small cut.
But what if you did find yourself confronted with a more serious situation. This Emergency aid course will highlight some of the most common situations that you might come across and the actions that you can take to help.
In the most serious situations a first aider's role will be to assess the scene so that accurate information can be passed to Emergency services and then to act appropriately to try and increase the patients odds of survival.
Enrol today and get started on your journey to improve your career prospects with the latest skills and the power of self-belief!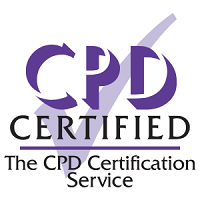 Accredited by The CPD Certification Service
This comprehensive emergency first aid at work course is suitable for anyone looking to improve their job prospects or aspiring to accelerate their career in this sector and want to gain in-depth knowledge of emergency first aid at work.
This emergency first aid at work course is felicitous for those, who want to be the best in their jobs.
Whether you are completely new to the field or are an aspiring professional, the emergency first aid at work course will help open doors to a wide range of professions within your chosen field, helping you to stand out to employers with an accredited qualification that can be used to enhance your CV.
You'll not need to bring any qualifications or references to this course, as no previous experience will be needed. Any student from any background, and of any age, can enrol with us and learn at their own pace.
As long as you are seventeen years old, have a basic knowledge of the English language and are relatively comfortable with rudimentary IT skills, you will be eligible to enrol.
We don't believe in placing time limits on learning, so you will never have to rush and complete a course before a strict deadline. Just concentrate on your goals and study in your own time and at your own pace with no unnecessary pressure.
After successfully completing the course, you will be required to sit an online multiple-choice assessment. The assessment will be evaluated automatically through the system and the results will be provided to you instantly.
CPD UK Accredited Certificate of Achievement
On completion of the course, you will be eligible to obtain your instant Free E – Certificate. There is a minimal shipping charge applicable to get the hardcopy course completion certificate which is:

Inside the UK = £5.99

International Students = £16.99
This course will bring you new opportunities and new possibilities in an ever-changing job market. Ensure that you remain a valuable commodity to your business by gaining the very latest techniques and theories. Or gain that extra piece of knowledge and confidence that you'll need to procure that dream job you've been looking for. To achieve all this and add extra value to your CV, this course could be a critical part of your future.
Have studied a few courses with them now and very impressed with the material content
Step by step information, easy to understand. Tips were great.
Courses were presented in a clear and well spoken manner . Enjoyed it.
Best course on the market purchased 7 courses in less than a month to help my life coach career
This is a very good match for me. Lessons are very detailed and dedicated.